---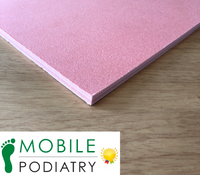 Swanfoam is easily adaptable and can be cut to any shape or size to help cushion and protect areas on the foot.
It's self adhesive backing allows it to stick safely into your shoes or onto insoles.

The benefit of Swanfoam is to cushion sore or painful areas, perfect for heel pads for plantar fasciitis, or metatarsal pads for sore feet.